Industrial-Commercial Thermal Imagers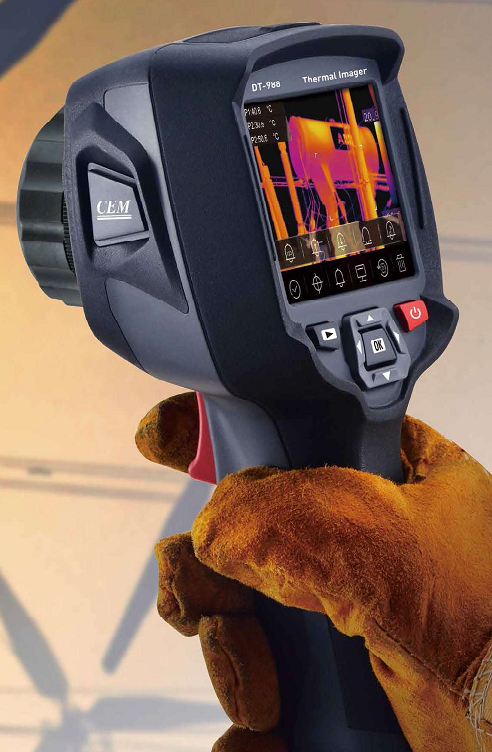 ---
The Thermal Imager is designed for Non-contact detection and calculation of apparent surface tempertaure, fully radiometric imagers are ideal for troubleshooting electrical systems, electro-mechanical equipment, process equipment, HVAC/R equipment and others.
640*480 3.5″ TFT Touch Screen
HDMI High Resolution Video Output
Built-in Laser Distance Meter
Wi Fi Connectivity
Transfers images and data to mobile devices to share reports and critical information quickly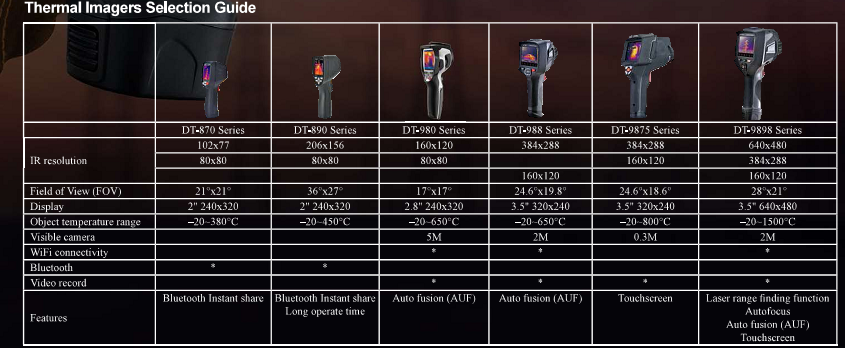 Professional Thermal Imagers DT-9898/9897/9896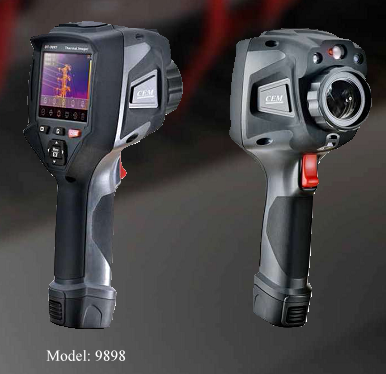 ---
New generation High Performance Thermal Imagers with powerful Auto Fusion mode (AUF). AUF is a dynamic image enhancement-algorithm for infrared cameras. Easy to help you to find the potential problem with innovation features and powerful Apps.
640*480 High performance Thermal Imager with high resolution TFT color LCD display
Built-in Laser distance function
Capture additional measurements fast and conveniently with wireless modules
Find prooblems faster and easier with accurately identify potential issues by combining digital and IR images