Magnetic Flaw Detector (Magnetic Yoke) NOVOTEST MPD-DC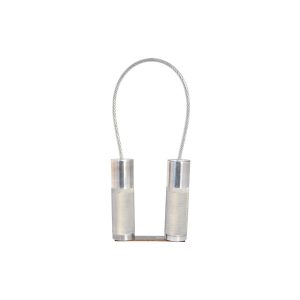 Features
Magnetic Flaw Detector NOVOTEST MPD-DC can be used in cases if user can not use electromagnets, when supply of power is difficult or restricted by rules of safety (during works at height; working in the field conditions; testing of internal surface of tanks, boilers; etc.) at operating temperature from 30 °C  below zero to 50 °C  above zero and relative humidity up to 95% at 35 °C .
Gaussmeter (Magnetometer) NOVOTEST MF-1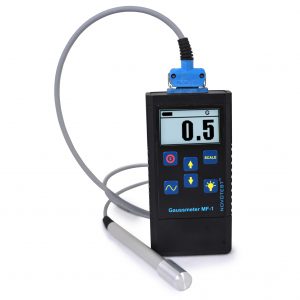 Features
ferromagnetic objects magnetic field analysis including magnetic particle inspection;

industrial noise levels measure;

to define technical characteristics of equipment for MPI according to requirements of regulatory and technical documentation;

residual

 magnetization level measurement after MPI;

measure magnetic induction of the various components, devices, products, etc.
Steel Structure Analyzer NOVOTEST KRC-M2 (Coercive Force Meter)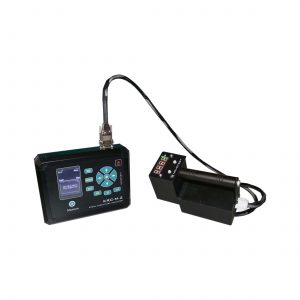 Features
The probe with optional display and buttons control of the main functions

Averaging 99 results, with the possibility to use the predictive average

Memory: up to 100,000 measurements with the ability to view them on the screen of the device, or transfer to PC

Real-time clock – each measurement is saved with the date and time

Ability to enter additional scales and additional materials for calibration

Calibration mode of basic and additional scales

Adjust the brightness of the display, audio, language selection

Ability to save backups calibrations on the internal memory of the device

Smart sensors with built-in memory of calibrations
Key word: Magnetic Flaw Detector (Magnetic Yoke) NOVOTEST MPD-DC, Gaussmeter (Magnetometer) NOVOTEST MF-1, Steel Structure Analyzer NOVOTEST KRC-M2