Gloss Meter
เครื่องวัดความเงา มันวาว
G2001. Gloss Meter Standard 60° 0-100GU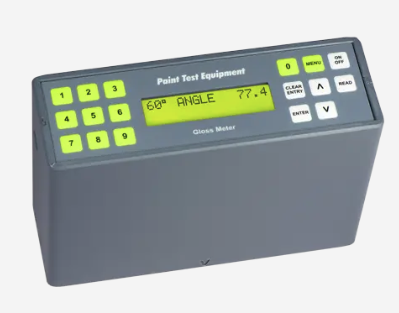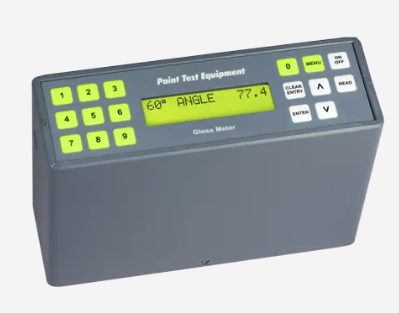 Features
Available in models of Standard and Top. All functions are easily accessible through a menu-driven backlit display.
CALIBRATION. Calibrate on the supplied Gloss Tile or any other value Gloss Tile.
STATISTICS. Shows Mean, Number of Readings, Max/Min, Coefficient of Variation and Standard Deviation.
LIMITS. Pass and fail with audible and visual alarm.
TOP MODEL. All the functions of the Standard Model plus the following:
BATCHING. Store measurements into batches with batch number, job number and Date / Time.
DOWNLOAD. Download measurements into Microsoft Word or Excel.
Measurement accuracy ±1%.
Paint Test Equipment (Made in UK)
Digital Gloss Meter ETB-0686-60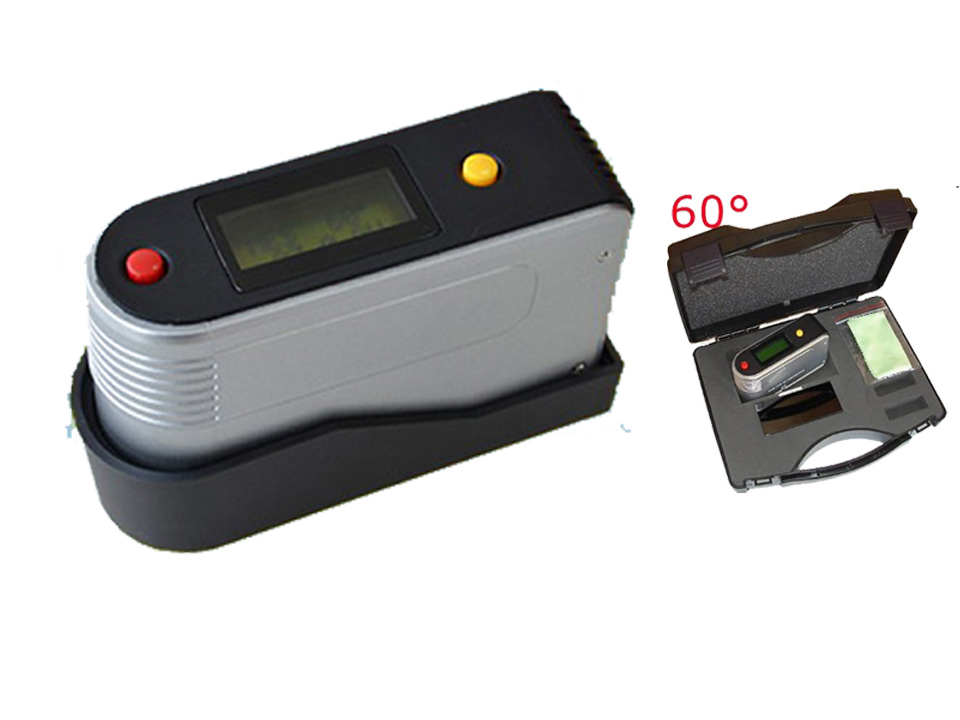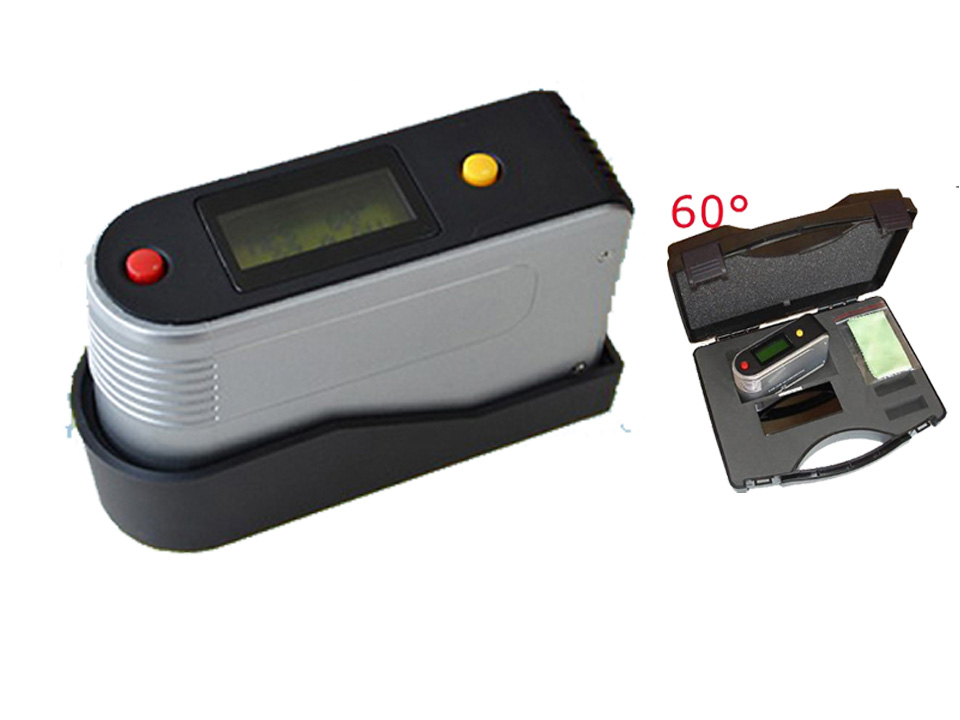 Features
Measure range:0-200GS
Accuracy: <±1.2Gs
Repeatability: ± 0.5 Gueba
Projecting angle: 60°
Size: 120 mm×90 mm× 40 mm
Weight: 300 g
Stability: ±0.4Gu/30min
Power supply: 3V (2x AAA batteries)
Environment temperature: 0-40
Relative humidity: ≤ 85%
Standard Delivery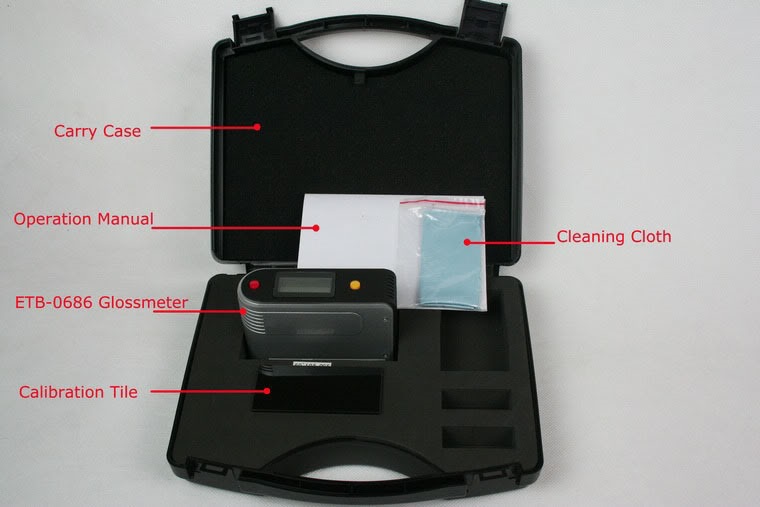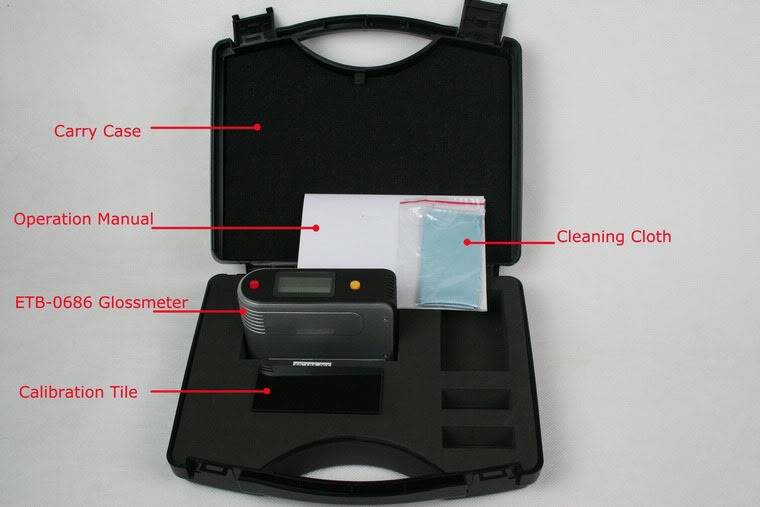 Gloss Meter GM268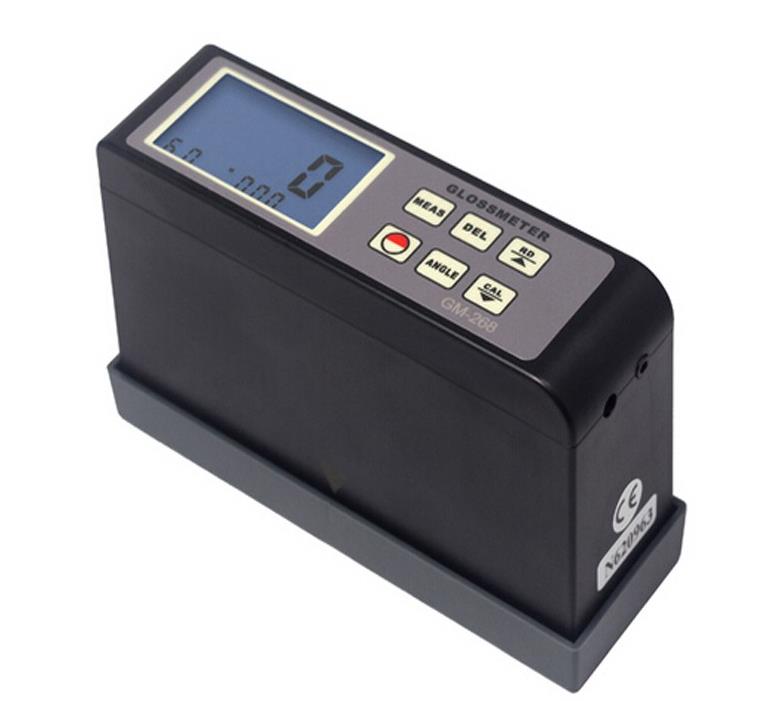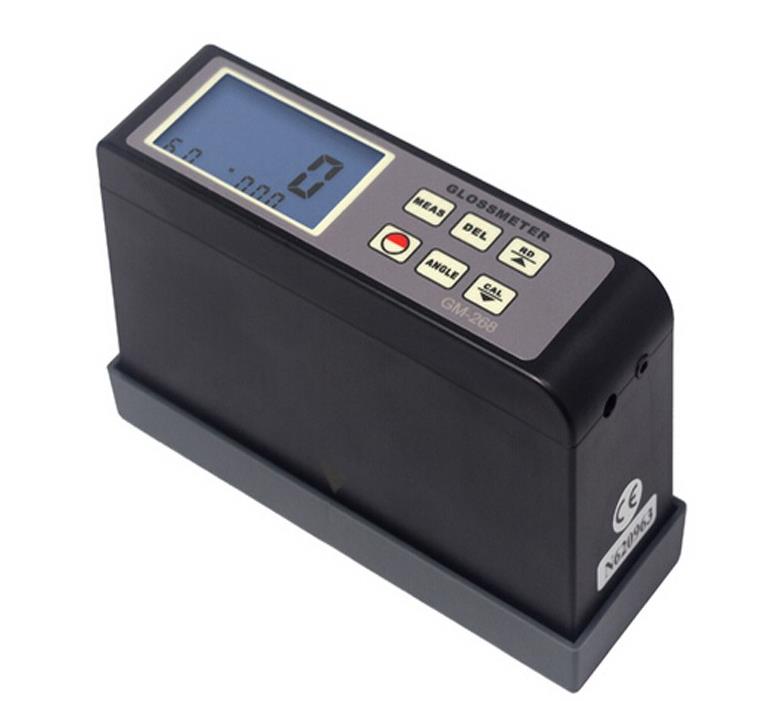 Features
Triple angle 20°/60°/85° measure at the same time.
• Self-calibration, no need to be hand adjustment.
• LCD digital display
• Easy to use and accurate. Precise measure, excellent repetition performance
• Automatically shut down
• Calibrate to provided standard (calibration tile)
• Completely intelligentized design.Simple menu-driven system operated by two user-friendly buttons interface convenient to use
• Long life-span lamp- house, no need to change
• Lightweight, fine, stylish appearance, portable to carry
• Have electrical source pressure shortage indication function
Gloss Meter, Glossmeter หรือเครื่องวัดความเงา เป็นเครื่องมือที่ใช้วัดเงาสะท้อนของพื้นผิวโดยอาศัยการฉายแสงที่มีความเข้มและมุมคงที่ไปที่พื้นผิว แล้ววัดปริมาณของแสงที่สะท้อนกลับมา ในทางอุตสาหกรรม เราใช้ค่ามุมในการวัด สามค่า คือ 20องศา 60องศา และ 85องศา ก็สามารถครอบคลุมพื้นผิวส่วนใหญ่ที่ต้องการวัดค่า
หน่วยที่ใช้วัด GU (Gloss Unit)
คำที่เกี่ยวข้อง: เครื่องวัดความงา วัดเงา ความมันวาว  โทนัน อาเชีย
Key word: gloss meter, glossmeter, stargloss, G2001, gm-268, etb-0686, paint test equipment